El agua y la inmortalidad poética en las églogas de Garcilaso de la Vega
Resumen
Este artículo explora el papel protagónico del agua en las tres églogas de Garcilaso de la Vega. Además de dar unidad narrativa a esta serie de poemas, en gran medida este elemento determina el destino de los pastores que habitan en su ribera. Mientras Salicio y Albanio mantienen relaciones conflictivas con el agua que les impiden liberarse de los confines del espacio pastoril y de su condición humana, Nemoroso consigue transcender los límites del mundo humano del locus amoenus para conseguir la inmortalidad poética.
Citas
Araya, Guillermo, «La fuente y los ríos en Garcilaso», Estudios filológicos, 6, 1970, pp. 113-134.
Arce de Vázquez, Margot, «La Égloga primera de Garcilaso», La torre, 1.2, 1953, pp. 31-68.
Barnard, Mary E., «Garcilaso's Poetics of Subversion and the Orpheus Tapestry», PMLA, 102.3, 1987, pp. 316-325.
Barnard, Mary E., Garcilaso de la Vega and the Material Culture of Renaissance Europe, Toronto, University of Toronto Press, 2014.
Braschi, Giannina, «Metamorfosis del ingenio en la Égloga III de Garcilaso», Revista Canadiense de Estudios Hispánicos, 4.1, 1979, pp. 19-36.
Correa, Gustavo, «Garcilaso y la mitología», Hispanic Review, 45.3, 1977, pp. 269-281.
Covarrubias Orozco, Sebastián de, Tesoro de la lengua castellana o española, ed. Felipe C. R. Maldonado, Madrid, Castalia, 1994.
Cruz, Anne, Imitación y transformación. El petrarquismo en la poesía de Boscán y Garcilaso de la Vega, Philadelphia, J. Benjamins Publishing Company, 1988.
Curtius, Ernst Robert, European Literature and the Latin Middle Ages, Princeton University Press, 1983 [1953].
Dadson, Trevor J., «From Voice to Silence: Orpheus and the Epitaph in Garcilaso and Camões», Portuguese Studies, 21, 2005, pp. 101-111.
Fernández-Morera, Darío, The Lyre and the Oaten Flute: Garcilaso and the Pastoral, London, Tamesis Books Limited, 1982.
Gallagher, Patrick, «Locus Amoenus: The Aesthetic Centre of Garcilaso's Third Eclogue», en Hispanic Studies in Honor of Frank Pierce, ed. John England, She-ffield, University of Sheffield, 1980, pp. 59-75.
García Galiano, Ángel, «Relectura de la Égloga II», Revista de Literatura, LXII, 2000, pp. 20-40.
Güntert, Georges, «Garcilaso, Égloga primera: la adopción de la distancia estética», en Actas del X Congreso de la Asociación Internacional de Hispanistas: Barcelona, 21-26 de agosto de 1989, Barcelona, Promociones y Publicaciones Universitarias, 1992, pp. 443-455.
MacDonald, Ines, «La Égloga II de Garcilaso», en La poesía de Garcilaso. Ensayos críticos, ed. Elias L. Rivers, Barcelona, Ariel, 1974, pp. 211-235.
Navarrete, Ignacio, Orphans of Petrarch: Poetry and Theory in the Spanish Renaissance, Berkeley, University of California Press, 1994.
Parker, Alexander A., «Tema e imagen en la Égloga I de Garcilaso», en La poesía de Garcilaso. Ensayos críticos, ed. Elias L. Rivers, Barcelona, Ariel, 1974, pp. 199-208.
Rivers, Elias L., «La paradoja pastoril del arte natural», en La poesía de Garcilaso. Ensayos críticos, ed. Elias L. Rivers, Barcelona, Ariel, 1974, pp. 287-308.
Torres, Isabel, «Sites of Speculation: Water/Mirror Poetics in Garcilaso de la Vega's Eclogue II», Bulletin of Hispanic Studies, 86.6, 2009, pp. 877-892.
Vega, Garcilaso de la, Obras completas con comentario, ed. Elias L. Rivers, Madrid, Castalia, 2001.
Wescott, Howard B., «Nemoroso's Odyssey: Garcilaso's Eclogues Revisited», Hispania, 78.3, 1995, pp. 474-482.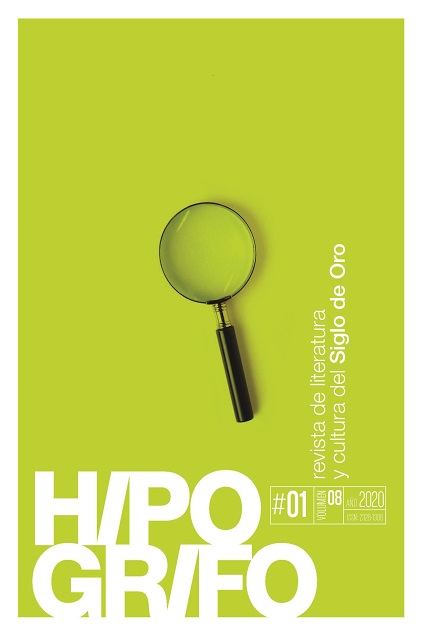 Licencia

Hipogrifo (ISSN: 2328-1308) es una revista bajo una Licencia Creative Commons Atribución-NoComercial-SinDerivadas 3.0 Unported.